---
Draperies and Curtains - Your Easiest Decorating Project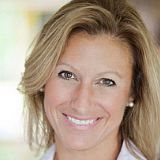 Posted By Bobbie F.
---
Early in the morning is my favorite time of the day. This is time of the day that is just for me. I stare out my kitchen window with a cup of coffee in hand, watching the many different varieties of birds eating away at the feeder. This is the time when everyone else in the house is asleep, before the hustle and bustle of the day begins.

Today for some reason seemed unusual. As I looked through the window it seemed to be drafty and not so pleasant to look at. Noticing the fading colors of patterns and frayed edges of my curtains awakened me to make some changes. Going from room to room it dawned on me, that unfortunately, all my window treatments looked drab and worn. Being an optimist this did not get me down. In fact it gave me pleasure in imagining all the creative ideas that could become a reality.

Of all the decorating projects, changing your window treatments has to be the easiest and the most dramatic. With just some fabric hanging over the window, this controls your indoor temperature, cuts the light, maintains your privacy and brings warmth and elegance to your ordinary surroundings.

Curtains and drapes have not changed much over the years. What has changed is the variety of fabrics, colors and textures. There are so many fabrics at your fingertips, such as silk, cotton, polyester, lace, linen or velvet. There is also an abundance of backgrounds and solid colors.

If your budget allows, you can also design them yourself and have them custom made.

The most economical is the ready made merchandise. You can find high quality well designed fabrics at affordable prices. There are some stores specifically dedicated to selling curtains while most department stores have their own section. The ready made curtains or draperies will give you the opportunity to change them more often.

Curtains and drapes have interchangeable meanings. They can be made in varying thicknesses and differing degrees of light absorption and heat insulating qualities. A sash curtain filters the light while a drawn curtain blocks out the light. The length of the material can change the entire look. For a relaxed casual mood choose shorter lengths. Longer lengths of the material produces a more formal and dignified appearance.

Do not be afraid to use bold colors. They inject energy and excitement into your living quarters. If bold colors is not the look your after you can mix subtle colors with different textures which will create the same ambiance to the room.

To have a natural flow, your curtains or drapes should compliment the rest of your decorating theme. For example, in my humble abode there are many knickknacks and wall pieces that are made from wrought iron. For this reason the decorative rods I choose were also made from wrought iron. Other hardware to bring out your personality is holdbacks, finals and curtain rings. The size of the room should determine the size of the hardware. For a large room purchase wider hardware accessories and do the opposite for a smaller room.

There are many different types of curtain and drape headings. The most often seen is comprised of one inch tape that is gathered up into a narrow heading. There is a pencil pleat that is without a valance but still gives a pleasant finish to the curtain. The French pleat is used with extra stiffener which produces full regular folds. Try using tassels or beads, they have made a big come back in recent days and can give your plain curtains new life.

Whatever direction you take make certain it reflects your taste. After you've completed this easy task, you will be amazed on how it seems to give you a regenerated look on life.
Join Our Community!
Like what you see? Get a FREE account and start posting, sharing, and discovering more!