Have Questions? Contact Us!
Find out the answers to your questions by contacting us. We look forward to hearing from you!
---
Is Luxury Bedding Worth The Money?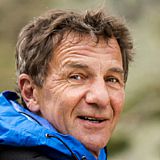 Posted By Preston D.
---
There is no doubt that the growth in luxury bedding has been fuelled by growth in the Internet and the fact that companies are now able to promote their goods at the click of a button. Whatever your budget, whatever your requirements there will certainly be some form of luxury bedding available online and ready for delivery direct to your home address. But is luxury bedding worth the money?

Types of luxury bedding

There are many different areas of the luxury bedding market which take in a variety of different styles, types, materials and appearances. Some of the more common luxury bedding items available today include: -

Goosedown duvets

Goosedown duvets come in a variety of different styles, feathers, prices and benefits although in general they are much warmer than your standard duvet. The Hungarian goosedown duvets is seen by many as the pinnacle of the duvet market and one of these can set you back well in excess of 200 pounds.

Duvet covers

It goes without saying that luxury duvet covers are more available today than they ever have been with many celebrities and well-known designers now very prominent in this particular area. Whether you are looking for a designer image on your duvet cover, a warm and comforting material or perhaps you are looking for a style which is towards the top end of the market there will be something for you.

Designer beds

It will come as no surprise to learn that as demand for designer bedding and luxury bedding continues to grow so we have seen more and more people looking towards designer beds. Leather beds, wooden bed, antique beds and a whole variety of other different styles are now more commonplace than ever. Whatever your budget, whatever the style you are looking for and whatever look and feel there will certainly be something for you.

Do you get what you pay for?

In simple terms, you do get what you pay for in the luxury bedding market and the designer bedding sector. The range of prices is wider than it ever has been with more mainstream duvets and duvet covers available at prices starting at 10 pounds all the way up to thousands of pounds for designer beds and hundreds of pounds for designer bedding.

However, before you even contemplate acquiring any luxury bedding you will need to investigate the benefits of the individual products. Hungarian goosedown duvets and Siberian goosedown duvets are seen by many as the best type of duvet filler as they will keep you warm in the winter time and keep you cool in the summer time. When you consider how the climate can affect the quality of your sleep, the ability to stay cool in the hot nights and warm in the cold nights is priceless!

Improve your sleep

There is no doubt that quality bedding does make a major difference to the quality of your sleep and can ensure that you are more awake and more productive throughout the day. A simple test of how your quality of sleep can change will be more than evident when you change your bedding or wash your bedding and jump into a nice crisp bed at night.

Experts are in agreement that the more comfortable you are in your bed then the better sleep you will have and in the longer term the more healthy you will feel. This may seem a little over the top but there is no doubt that quality bedding can lead to a quality night of sleep.