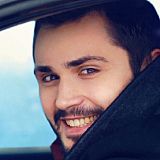 Posted By Jackie K.
---
For those who have looked at the luxury duvet market you will no doubt have come across Hungarian goose down duvets which are seen by many as the pinnacle of quality, warmth and durability. But what is special about Hungarian goosedown and why do luxury bedding companies use this particular material?

What is a duvet?

Put very simply a duvet is a collection of feathers and other materials which are contained within a bed sized pocket to keep you warm during the cold nights and to keep you cool in the hot summer nights. Some duvets are better than others because they use different materials and while the vast majority of us will be unaware of the luxury end of the duvet market, it is very different.

Hungarian goosedown duvets

The difference between Hungarian goose down duvets and your traditional duvet is based around the length of the elements from the Hungarian goose. As the Hungarian goose filaments are longer than your average duvet filler they make each cluster of feathers greater volume. Therefore, it takes fewer filaments to get the same heat retention as a traditional duvet making the duvets themselves much lighter.

It is also worth noting that because the quality of the goose down is higher than that of your traditional duvet it will remain plumper and fuller for longer and it is easier to reduce slippage. Many of the luxury duvets we see today have various inbuilt compartments which ensure that the filament stays in one particular place and the benefits of the Hungarian goose down are enjoyed across the whole duvet.

Luxury bedding

The price of luxury bedding has come down over the last few years as competition continues to grow and demand continues to build. Only a few years ago the vast majority of these luxury duvets and luxury bedding items were outwith the reach of many household budgets but that is not the case today. You can now acquire a top of the range luxury duvet for under 200 pounds and acquire a high-quality duvet for under 100 pounds.

As with anything, you get what you pay for but such is the variety of luxury bedding available today that the choice is absolutely enormous. Whatever shape, whatever colour, whatever style and whatever material you're looking for there will certainly be something for you.

Improve your night sleep

It has been clinically proven that if you have a good night sleep then this will improve your confidence and your concentration the following day. It sounds like a very simple comment to make but the truth is that many of us will be below par the following day after a difficult night sleep. Making your sleeping environment as comfortable as possible will allow you to settle down quicker, drop into a deeper sleep and hopefully awake refreshed the next day.

Conclusion

While many people see luxury bedding and luxury duvets as something of a status symbol the truth is that they do have major benefits over your traditional duvets. The filaments of the duvet are longer and therefore fewer are required to obtain acceptable warmth which makes the duvets themselves lighter. A good night sleep should lead to a good day!
Join Our Community!
Like what you see? Get a FREE account and start posting, sharing, and discovering more!