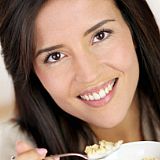 Posted By Lillian M.
---
A flush mount fan is a kind of electric fan designed especially for rooms with small and limited spaces. And aside from being a space-saver, another great advantage to using flush mount fans is that they use up much smaller amounts of electricity compared to the more popular air conditioning units - which means more space and added savings for you and the rest of your family. So if you are planning to get one, read on and learn about a few tips in shopping for that perfect appliance.

Consider the functionality

If you go out to home appliance stores today, you'll probably find a whole lot of different flush mount fan designs. These varied options can sometimes make it very hard to pick a single design. So to make things easier, evaluate the kind of room that you would like to put these fans in. Do you plan to use them for the outdoors or indoors? If you plan to install them outside, then make sure that the piece is durable and sturdy enough to stand the test of outdoor weather.

Pick the right style

As mentioned a while ago, there are now a wide array of designs and sizes available in the market. The most important thing that you need to keep in mind though, is to look for a design that can complement the style of your room. If you own a contemporary designed room, then complement it with a neutral colored flush mount fan for that beautiful modern touch. For a more rustic and traditional style, you can pick wooden fans with dark rich colors and ornate decors.

Pick easy to install pieces

For maximum effectiveness, hugger fans need to be installed 8-9 feet off the ground. Flush mount fans are perfect for low ceilings. However, if you have higher rooms, you can always use a down rod to hold the fan at a recommended height. During installation, make sure that you turn the main power off for safety. And if you are not very knowledgeable about electric wirings, always opt to pay for a professional to do the installation for you.

Go for the tried and tested brands

Again, with the different kinds of brands offered to you in the market, it is such a challenge to go picking just a single flush mouth fan brand to buy. So if you want to make that investment count, turn to well-trusted appliance brands that can assure you of quality and durable product. This is always the safer choice. And one very important thing you need to know is that not all top quality brands need to be expensive. There are plenty of trusted appliance brands that will not cost you that much to buy.

A flush mouth fan is also the more environment friendly choice for homeowners. They do not consume too much electricity and thus, will produce lesser amounts of carbon and harmful greenhouse gases into the environment. So shop wisely. Keep these tips in mind the next time you go out shopping for hugger fans and home cooling systems.
Join Our Community!
Like what you see? Get a FREE account and start posting, sharing, and discovering more!